Chicago Office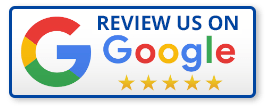 Office Hours: 8 AM to 6 PM (Central Daylight Time / GMT-5)
Chicago Investment Fraud Attorneys
At Shepherd Smith Edwards and Kantas (SSEK Law Firm at investorlawyers.com), our experienced securities lawyers in Chicago represent investors in recovering the losses they sustained because a financial advisor was negligent or mismanaged their portfolio. Over the last 30 years, we have recovered millions of dollars on behalf of thousands of investors. Call our Chicago law office at (312) 462-4176.
Why Should You Speak With a Seasoned Chicago Securities Lawyer?
If you are an investor in Illinois whose portfolio has suffered significant investment losses and you are wondering whether financial advisor fraud or negligence played a role, you must consult with a skilled Chicago securities lawyer right away.
The Illinois Department of Financial and Professional Regulation (IDFPR) exists to protect the state's residents and ensure that those licensed to provide services are "competent professionals." The Illinois Securities Department also regulates the offering and sales of securities, investigates allegations of fraud, and issues administrative claims.
However, your best chance of obtaining the maximum recovery possible is to hire your own legal team that will fight for you. You will need to work with seasoned securities arbitration professionals that can argue your broker fraud claim before a Financial Industry Regulatory Authority (FINRA) arbitrator panel and help you take the necessary steps to keep you from losing even more money.
At SSEK Law Firm, our Chicago FINRA attorneys and consultants have over a century's worth of collective experience in securities law. Since 1990, we have successfully represented investors in arbitration, mediation, negotiation, and litigation. Most of our clients have recovered all or part of their losses.
When an Investment Fails, Financial Advisor Negligence or Fraud May Still Be a Factor
Even when a financial product fails, whether because of market turbulence or adverse events, it is worth exploring whether your financial advisor and their firm acted in ways that placed you in a position precarious enough for you to sustain significant losses. A few examples include:
Did your broker make unsuitable recommendations while knowing that this investment or trading strategy was too risky for your portfolio or didn't align with your investing goals?
Did your broker-dealer know that an investment was in trouble yet encouraged its registered representatives to keep marketing it to customers to eliminate unwanted inventory?
Was there excessive trading in your account?
Perhaps your financial advisor overconcentrated your account in too much of one investment, making you vulnerable to huge losses that could have been avoided if only your portfolio were better diversified.
Another common reason investors lose money is that their investment advisor or broker aggressively sold them on the benefits of a financial product or strategy while downplaying the risks. This is known as making misrepresentations and omissions.
Brokerage Firm Negligence
Brokerage firms can be held liable for failing to supervise their registered representative when investors lose money. Sometimes, the broker-dealers encourage their financial representatives to market investments even when it is not in their customers' best interests.
The lure of high commissions from risky products, including real estate investment trusts (REITs), exchange-traded notes (ETNs), structured notes, and private placements, is why many investors end up with financial products they should never have purchased.
Recovering Investment Losses for Investors Throughout Illinois
Our savvy securities lawyers in Chicago are known for zealously advocating for investors and their right to financial recovery. In Cook County, DuPage County, Will County, Lake County, McHenry County, and elsewhere in Illinois, SSEK Law Firm is here to help you explore your legal options. Call our law office in Chicago at (312) 462-4176 to request your free, no-obligation case consultation or use the contact form below.