Houston Office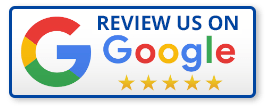 International via WhatsApp: (713) 227-2400 (Text Only)
Office Hours: 8 AM to 6 PM (Central Daylight Time / GMT-5)
Traducción al Español
Bản dịch tiếng Việt
Houston Securities Lawyers
For 30 years, our experienced Houston securities attorneys at Shepherd Smith and Edwards and Kantas (SSEK Law Firm) have represented investors throughout Texas that have lost money because a broker or investment advisor was negligent or engaged in fraud. We have collectively recovered millions of dollars on behalf of thousands of clients. Every day, we continue to fight for retail investors, retirees, institutional investors, and high net worth individual investors.
Securities Fraud Involving Financial Professionals is Not Uncommon
Unfortunately, many investors suffer investment losses every year because their broker or investment advisor mismanaged their portfolio or gave them bad investing advice. Unsuitable investment recommendations and negligence are two of the most common reasons customers file Financial Industry Regulatory Authority (FINRA) arbitration claims to recover their losses and other damages.
While FINRA oversees the licensing and regulation of brokerage firms nationwide, and the Securities and Exchange Commission (SEC) is the federal entity tasked with protecting investors, the Texas State Securities Board is in charge of enforcing the state's securities laws.
If you want to maximize your chances of financial recovery from a negligent broker-dealer, you must work with an expert legal team. Our securities lawyers in Houston know how to successfully pursue your claim through arbitration, mediation, or litigation.
Misrepresentations and Omissions
Brokers and investment advisors are obligated only to make investment recommendations that are in a customer's best interests.
This means they must conduct the proper due diligence before marketing a security or investment product to you and ensure no misrepresentations or omissions are made about an investment or trading strategy in phone conversations, emails, or offering documents.
Any financial advice provided must align with your investing goals while respecting the level of risk that you can tolerate. A failure to fulfill any of these requirements is a breach of fiduciary duty, and financial advisors and their firms can be held liable.
Suing your stockbroker for negligence or fraud and then proving your allegations before a panel of arbitrators can be challenging. This is why you need a team of skilled Texas investment attorneys advocating for you while protecting your rights. Broker-dealers will have their own team fighting for them, which makes having your own securities law representation even more important.
At SSEK Law Firm, our Houston securities law firm knows how to determine when broker fraud or negligence has occurred. Should we agree to work together, we will conduct a thorough investigation of your investment losses, submit a proper claim with all the facts and evidence, and argue your securities case.
Oil and Gas Investment Fraud: Why Texas Investors Should Be Careful
With a robust energy industry, oil and gas offerings are plentiful in Houston, Texas. These securities and investment products tend to be high risk and extremely vulnerable to market volatility. They are typically not suitable for many conservative investors, seniors, and other retail investors.
This was recently evident when COVID-19 caused oil and gas prices to plunge. SSEK Law Firm represents investors who have suffered losses related to the energy sector in Texas and elsewhere in the United States.
Skilled Securities Lawyers in Texas
If you are an investor in Harris County, Waller County, Liberty County, Chambers County, Montgomery County, Fort Bend County, Galveston County, Brazoria County, and the surrounding areas, speak with one of our savvy Houston securities attorneys by calling (713) 227-2400, or you can contact us using the form below.