Dallas Office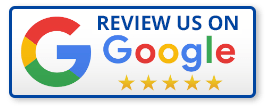 Office Hours: 8 AM to 6 PM (Central Daylight Time / GMT-5)
Experienced Securities Attorneys in Dallas, Texas
Our experienced Dallas securities law firm represents investors throughout the Dallas-Fort Worth area and the surrounding areas, including Denton County, Collin County, Rockwell County, and Kaufman County.
Over the last 30 years, Shepherd Smith Edwards and Kantas (SSEK Law Firm) have advocated and fought for investors in Texas. We have recovered millions of dollars on our clients' behalf.
What to Do if You've Suffered Significant Investment Losses?
While the markets fluctuate, and yes, serious events such as COVID-19 have caused the economy and investments to plunge, not all losses result from financial turbulence. Brokerage firms and their registered representatives have been known to point to market volatility as a convenient excuse when, in fact, it was their negligence or misconduct that caused an investor to lose money.
If you notice questionable activity, unusual withdrawals, or unexpected losses in your brokerage account, you should contact your broker-dealer right away.
It also is important that you speak with a skilled Dallas securities attorney who can help you determine whether you have grounds for filing a Financial Industry Regulatory Authority (FINRA) arbitration claim to recover your losses.
Although the Texas State Securities Board is responsible for enforcing the laws in the Texas Securities Act and protecting investors, its involvement in any investor fraud claim is no guarantee that you will get back your money.
SSEK Law Firm is known for helping investors maximize their chances of financial recovery. As a matter of fact, 90% of the those who have retained our legal services have recovered all or part of their investment losses caused by one or more of the following:
Margin account abuse
Fraud
Registration violations
Our savvy Texas securities lawyers are not afraid to file claims against even the largest firms on Wall Street if it means that our clients will recover the damages and other losses they are owed.
SSEK Law Firm has represented investors in FINRA arbitration, mediation, and litigation over all kinds of investments, including bonds, mutual funds, mortgage-backed securities (MBS), real estate investment trusts (REITs), annuities, private placements, oil and gas investments, Yield Enhancement Strategy (YES), structured products, and others.
Unsuitability, Misrepresentations & Omissions Are Common Causes of Investor Losses
Not every investment is suitable for all investors. This is why broker-dealers must conduct the proper due diligence to make sure trade or security aligns with a customer's investment goals, risk tolerance level, and life situation before making a recommendation. Brokers also have a duty to ensure that an investment is legitimate and not part of a Ponzi scam or another type of fraud.
Unfortunately, many investment losses happen because a registered representative made an unsuitable recommendation or left out key material information about a particular investment. We can't tell you how many people have come to us blindsided because they were never apprised of the risks involved and are now dealing with hundreds of thousands of dollars in losses.
Dallas Securities Attorneys Fighting for Texas Investors
SSEK Law Firm represents retail investors, senior investors, inexperienced investors, retirees, institutional investors, and high net worth individual investors throughout Texas.
We know how devastating it can be to lose your savings and other funds that you entrusted to financial professionals who you thought would keep your money safe. Call our Dallas, Texas office at 214-613-5306 or fill out the contact form below to schedule your free case consultation. Hablamos Español.