Denver Office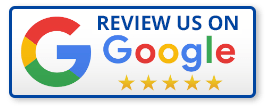 Office Hours: 8 AM to 6 PM (Mountain Daylight Time / GMT-6)
Savvy Securities Lawyers in Denver Helping Investors Recover Their Losses
For 30 years, our experienced Denver securities attorneys at Shepherd Smith Edwards and Kantas (SSEK Law Firm) have represented investors throughout the capital and the state, including in Colorado Springs, Fort Collins, Aurora, Lakewood, Arvada, Westminster, and Thornton.
SSEK Law Firm works with retail investors, senior investors, and high net worth individual investors to recover their investment losses caused by the misconduct or negligence of brokerage firms and their registered representatives.
Are You a Victim of Securities Fraud? Contact Our Denver Securities Law Firm
With all its rules and regulations, the Colorado Division of Securities is there to protect investors. The Colorado Securities Act is supposed to ensure that financial professionals who offer and sell securities in the state are properly licensed. Yet securities fraud and investment advisor fraud happen all the time and may include:
Excessive trading in a customer's account, also known as churning
Failure to execute trades
Registration violations
Misappropriation of a client's funds
It can be hard to know whether broker fraud or negligence has occurred. Was normal market activity the cause of your investment losses, or did your broker engage in misconduct, making you vulnerable to losing money that you wouldn't have otherwise? Were you the victim of misappropriation? Did your financial advisor mismanage your account?
This is why it is so important that you speak with knowledgeable Denver securities lawyers. We know how to identify the signs of investment fraud and can help you take steps to stop further losses from happening.
We can file your claim for damages through the process of Financial Industry Regulatory Authority (FINRA) arbitration. This is not the type of case you want to pursue without an accomplished legal team fighting for you and protecting your rights.
State securities regulators, the US Securities and Exchange Commission (SEC), and FINRA will go after bad brokers and their firms, even obtaining disgorgement of ill-gotten gains in numerous cases. But what is often recovered is nominal and will have to be shared among all those who suffered losses.
Hiring a skilled Denver investment fraud law firm to represent you and your interests is the only way to increase your chances of maximizing your recovery.
Denver Retirees Are Vulnerable to Elder Financial Abuse
As a state, Colorado is consistently ranked as one of the best places to retire and boasts a robust community of seniors and early retirees.
Unfortunately, some bad brokers will try to take advantage of senior investors' healthy retirement funds by over concentrating their portfolios or investing their money in high-risk securities. Seniors with dementia or other impairments are also a target of financial advisers seeking to steal a client's funds.
The consequences can be devastating for a retiree or senior investor to lose money due to stockbroker fraud at this late stage in life. Our Denver elder financial abuse attorneys and skilled retirement losses lawyers are here to help.
Experienced Broker Fraud Attorneys in Denver Who Will Fight For You
SSEK Law Firm has represented thousands of investors, recovering millions of dollars through FINRA arbitration, litigation, and mediation. Over 90% of those who have retained our services have recovered all or part of their losses.
Our Denver securities law firm is comprised of a team of lawyers, consultants, and others with over 100 years of combined experience in securities law and the securities industry. We have gone up against the largest brokerage firms on Wall Street on behalf of our clients and won.
Call our Denver office at (720) 439-2827 to request your free case assessment or fill out the contact form below: