Churning, Broker Fraud & Investment Loss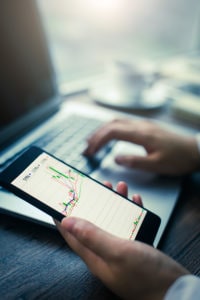 At SSEK we have handled hundreds of churning cases over the years. In one such case, the broker would wholesale liquidate all his clients, including ours, out of one stock and then invested them in a different one on the same day. According to his Trade Blotter, which we procured in discovery, he executed this particular procedure several times a month. His clients did not make money, in fact they lost money. The broker, however, garnered quite a bit of money in commissions, and it appeared he was only working a few days a month.
In another instance, the broker in question would always take small profits, informing our client of the supposed good news. In reality, we were able to demonstrate the broker and firm were making twice as much in commissions than the client was making in profits. To make matters worse, the broker recommended the client hold the losing positions, asserting they would bounce back. In one particular year that client ended paying large short-term capital gains while holding a couple hundred thousand dollars in unrealized losses. Eventually the broker's antics caught with him and the client realized he was being wronged.
Skilled Churning Attorneys
Churning is essentially a broker trading securities in an account more often than is appropriate in an effort to generate additional commissions or fees for him or herself. This can dramatically increase the risk of the client. For most high frequency trading strategies to be profitable, it requires repeatedly timing the market successfully, which historically has been unlikely to be successful over any prolonged period of time. It also dramatically increases the cost to maintain the account for a commission based account, meaning the investments have to generate even higher rates of return just to break even after paying off the commissions, margin interest, and any other fees associated with the account.
There are several different mathematical metrics that we look at when reviewing the frequency of trading. One is the turnover ratio, which calculates how often the total portfolio of an account is "turned over" or replaced with new securities. So a turnover of 1 would mean that in a 12 month period of time the portfolio was replaced with new investments one time. Some turnover is normal in any portfolio. However, this metric is useful to compare against how often a professional money manager, like someone running a mutual fund, turns over a portfolio.
Another metric we look at is cost to equity ratio. This calculation shows what the costs to the total account are as a percentage of the account value. So a cost equity ratio of 2 would mean a $100,000 account has total costs in a calendar year of $2,000, or 2%. Put another way, the account has to generate a return of 2% just to not lose money and break even. Just like with turnover ratio, some cost equity ratio is expected. No securities account is free. When looking at churning, we are looking at how high the costs go relative to the size of the account, and when those costs will start making it mathematically improbable, if not impossible, for the account to be profitable.
When brokers are churning an account, they often have very plausible and professional sounding rationales to tell their clients about why this trading strategy is a good one for the client. In reality, the brokers are trying to benefit personally to the detriment of their clients for as long as they can hang on to that client. Eventually, the client either leaves because of the bad performance, or the account collapses and there is nothing left to churn.
Our investor lawyers at SSEK are experienced in handling broker misconduct cases including churning. If you believe that you are a victim of churning or that your broker has engaged in excessive trading, contact us today. We offer all of our clients a free consultation.