San Francisco Office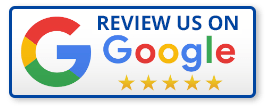 International via WhatsApp: (713) 227-2400 (Text Only)

San Francisco Securities Lawyers
Representing Bay Area Investors Against Broker-Dealers and Investment Advisers
Since 1990, our trusted San Francisco, CA securities attorneys have been working with retail investors, retirees of all ages, older investors, high-net-worth individual investors, ultra-high-net-worth investors, institutional investors, and others throughout the Bay Area and the surrounding areas in recovering the damages they are owed due to financial advisor misconduct or negligence. We also represent international investors who live abroad but have California brokerage accounts.
Unfortunately, securities fraud involving brokers and investment advisers does happen. While the US Securities and Exchange Commission (SEC), the Financial Industry Regulatory Authority (FINRA), the California Department of Corporations (DOC), and even prosecutors can investigate your allegations against a brokerage firm or investment adviser, if you want to maximize your chances for a full financial recovery, your best bet is to retain the services of a respected San Francisco securities law firm that knows how to fight for you.
Shepherd Smith Edwards and Kantas (investorlawyers.com) represent investors against US-based broker-dealers, including the largest firms on Wall Street and in the San Francisco Financial District. As one of the largest securities fraud firms in the country, we have the resources, experience, and manpower to handle even the most complex investment loss claims. More than 90% of investors that we have worked with have received full or partial financial recovery.
Our San Francisco Securities Lawyers Represent Investors In Northern California Over Their Portfolio Losses Involving
Professional Trader Claims
Misrepresentations and Omissions
Breach of Fiduciary Duty
Churning
Negligence
Broker or Investment Adviser Fraud
Why Work With Our Knowledgeable San Francisco Bay Area Securities Fraud Law Firm On Your Investment Recovery Lawsuit?
 When you work with Shepherd Smith Edwards and Kantas, you are retaining our entire team of seasoned investor loss attorneys, legal assistants, and consultants to handle your claim. With over a combined century's worth of experience in the securities industry and securities law, you can rest easy knowing that you are in capable hands. Our San Francisco securities law firm is dedicated solely to representing investors.
We know that your investment losses can have devastating consequences regardless of your net worth and we have made it our mission to fight for the damages that our clients are owed. Over the years, we have collectively recovered many millions of dollars for thousands of clients related to:
Alternative investments
Stocks and Bonds
Real estate investment trusts (REITs) and Non-traded REITs
Private Placements
Annuities
Oil and Gas investments
Trading strategies that were too risky for investors
Margin accounts
Junk bonds, including GWG L Bonds
Ponzi scams are unsuitably recommended by a broker or an investment adviser
Other kinds of investments
When Should You Contact our San Francisco Investment Fraud Attorneys?
Suing your broker-dealer in FINRA arbitration or a registered investment adviser in court is not something you should do without skilled Bay Area securities lawyers by your side. It is also not advisable that you try to resolve your investor loss dispute directly with your financial advisor. We cannot tell you how many times investors have come to us after spending too much time getting brushed aside by a brokerage firm when they already could have been arguing their securities claim before a panel of arbitrators.
Because not all investor losses are due to fraud or negligence, you will want to speak with one of our resourceful San Francisco securities lawsuit attorneys who can help you determine whether you have grounds for an investment recovery claim during your free, no-obligation initial case assessment. Should we decide to work together, we will conduct a deep dive investigation into the circumstances that caused your investor losses, prepare a solid securities fraud case for you, and fight for the damages you are owed.
Because we work on a contingency basis, know that you will only pay for our legal services if and upon financial recovery, which is where our fees would come from, and never directly out of your own pocket.
How to Contact Shepherd Smith Edwards and Kantas
In the Bay Area, including Alameda County, San Francisco County, Marin County, Napa County, Santa Clara County, San Mateo County, and elsewhere in Northern California:
Call: (415) 287-0877 or (800) 259-9010 or contact us online