Gulfport Office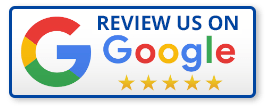 Office Hours: 8 AM to 6 PM (Central Daylight Time / GMT-5)
Experienced Securities Lawyers in Gulfport, Mississippi
At Shepherd Smith Edwards and Kantas (SSEK Law Firm), our experienced Gulfport securities lawyers represent investors of all ages and experience levels in recovering investment losses caused by fraudulent actions. Call us at our Gulfport, MS office at (228) 206-2493 so that we can help you explore your legal options.
Working with Seasoned Investment Attorneys Increases Your Chances of Financial Recovery
In Mississippi, the state's Securities Division is tasked with regulating securities professionals and the investments they sell. This division enforces the Mississippi Securities Act and can bring administrative actions against violators.
Sometimes, such an action may result in a partial or full refund of losses suffered by an investor. However, if you want to maximize your chances of a financial recovery, your best bet is to retain the services of a savvy Gulfport securities law firm that will zealously pursue your case for you while protecting your legal rights.
Investor fraud claims against a broker or investment advisor can be tough to prove. It may even seem that your losses result from market turbulence or adverse events. When, in fact, they occurred because your registered financial representative:
Recommended investments that were unsuitable for your portfolio or risk tolerance level
Over Concentrated your account in too much of one particular security
Failed to conduct the proper due diligence about an investment that later proved fraudulent
Breached their fiduciary duty to you in some other way
Even if your broker-dealer was not aware of your registered representative's fraudulent or negligent actions, it was still the firm's duty to properly supervise them and your account to ensure that your money was protected. A brokerage firm can be held liable when inadequate supervision enables fraud or carelessness that leads to investor losses.
Filing a FINRA Arbitration Claim
If you wish to recover damages, you must file a claim with the Financial Industry Regulatory Authority (FINRA). A FINRA arbitration case is not a complaint you should pursue without knowledgeable legal help.
SSEK Law Firm has been fighting for investors for 30 years in arbitration, mediation, and litigation. We have gone after the largest broker-dealers on Wall Street and recovered many millions of dollars for our clients.
Our Gulfport securities lawyers have successfully represented investors in disputes over losses involving numerous types of securities and investment products, including:
Stocks and bonds
Real estate investment trusts (REITs) and non-traded REITs
Mortgage-backed securities
Private placements
Oil and gas investments and other investments
You will want to work with accomplished Mississippi securities attorneys who are not easily intimidated and who will make sure your interests are taken care of.
Gulfport Investment Fraud Lawyers
Gulfport is known for its robust retiree community. At SSEK Law firm, our skilled retirement losses attorneys are here to help you pursue damages because your broker mismanaged or misappropriated your retirement funds.
We also are here to fight for senior investors who have been the victim of elder investment fraud. Unfortunately, retirees and older investors remain a favorite target of rogue brokers, investment advisors, and others seeking to take advantage of their lifetime savings.
If you are the victim of broker fraud or negligence, you are entitled to compensation for your losses.
In Harrison County, Hancock County, Jackson County, and throughout Mississippi, our expert team of securities lawyers are devoted to working with investors that financial institutions and their registered representatives have wronged. Our clients include retail investors, retirees, high-net-worth individual investors, and institutional investors.
Should we decide to work together, any fees you pay would only come out of what we recover for you and never out of your own pocket. Call our Gulfport office at (228) 206-2493 or contact us using the form below: