New Orleans Office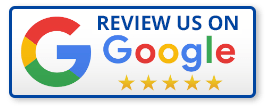 Office Hours: 8 AM to 6 PM (Central Daylight Time / GMT-5)
Securities Law Firm in New Orleans, Louisiana
At Shepherd Smith Edwards and Kantas (SSEK Law Firm), our experienced New Orleans securities attorneys represent investors throughout Louisiana. Our team will help you recover the losses you sustained because a stockbroker or investment advisor mismanaged, misappropriated, or was negligent in handling your funds.
We have been fighting for investors for 30 years. SSEK Law Firm has recovered millions of dollars on our clients' behalf. Contact our Jefferson Parish securities attorneys in our Metairie office at 504-324-0252 .
Investors Who Suspect They've Been the Victim of Broker Fraud Should Consult with a Skilled Louisiana Securities Attorney
The Office of Financial Institutions (OFI) is Louisiana's regulator in charge of overseeing the different entities that offer financial services to residents. If you are considering working with a broker or investment advisor, you should contact the OFI's Securities Division first to make sure that they are registered to work in the state.
You can also visit Financial Industry Regulatory Authority (FINRA) or the Securities and Exchange Commission (SEC) online to check whether a stockbroker or a financial advisor has been the subject of any customer or regulatory complaints.
Unfortunately, stockbroker and investment fraud or negligence can still happen even when you conduct your own due diligence. If you suspect that your investment losses are due to either, you must speak with a knowledgeable securities arbitration and securities litigation lawyer in New Orleans to determine whether you have grounds for a FINRA arbitration claim. This is not the type of case that you will want to file without seasoned legal help.
Financial Advisors and Stockbrokers Owe New Orleans Investors a Fiduciary Duty
Brokers and investment advisors owe customers a fiduciary duty to act in their best interests. This means only employing a trading strategy or making investment recommendations that fully align with the investor's goals, portfolio, and risk tolerance level.
Unauthorized trading, misappropriation, misrepresentations and omissions, churning, overconcentration, breach of contract, selling away, and unsuitability may be grounds for a FINRA arbitration claim if serious losses result.
Meanwhile, broker-dealers have a duty to properly oversee their registered representatives and their activities pertaining to customers. When a failure to supervise allows fraud or negligence to occur, an investor may be able to recover damages from the brokerage firm of record.
Pursuing Your Investment Losses Through FINRA Arbitration
When you signed the agreement to work with your broker, you consented to a clause that requires you to resolve any disputes with the broker-dealer and its registered representatives through FINRA arbitration rather than in court.
This is an involved process that requires the skills and knowledge of savvy securities lawyers in New Orleans who know how to do what it takes to maximize your chances for a successful case outcome.
At SSEK Law Firm, our team of attorneys, consultants, and others have over 100 years of combined experience in securities law and the industry. Should we agree to work together, we can:
Prepare your customer claim for arbitration;
Select the best arbitrators to preside over your case;
Represent you during the Discovery Process;
Mediate toward a possible settlement on your behalf;
And argue your case in FINRA arbitration.
Most investors who our securities fraud law firm has represented have recovered some, if not all, of their losses.
New Orleans Securities Lawyers Advocating for Investors in Louisiana
SSEK Law Firm represents investors in the Greater New Orleans area, including Jefferson Parish, Orleans Parish, St. Bernard Parish, and the rest of Louisiana.
We work with retail investors, senior investors, retirees, institutional investors, and high net worth individual investors. Your first consultation with us is a free, no-obligation case assessment. Call our New Orleans securities law office at (504) 324-0252 or fill out our contact form below: