San Diego Office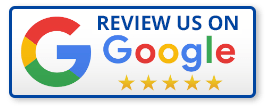 Office Hours: 8 AM to 6 PM (Pacific Daylight Time / GMT-7)
Experienced Securities Lawyers in California Fighting for Investors
Shepherd Smith Edwards and Kantas (SSEK Law Firm) represent investors, including retail investors, retirees, senior investors, veterans, high net worth individual investors, and institutional investors who have suffered losses due to broker fraud or negligence.
Our San Diego securities attorneys and other team members have over 100 years of combined legal experience in securities law and the securities industry. SSEK Law Firm has helped thousands of investors to recover their financial losses and other damages.
Pursuing a claim to recover losses and damages caused by an investment advisor, broker fraud, or negligence can be challenging. This type of case can be even harder to prove. This is why you need to have skilled California securities lawyers advocating on your behalf.
At SSEK Law Firm, we understand both the emotional devastation and financial toll that can come with losing your hard-earned money because a financial professional you trusted to manage, preserve, or grow your funds mismanaged or misappropriated them instead. Should we decide to work together, our knowledgeable legal team will be there for you every step of the way, including:
Taking action to prevent further investment losses caused by fraud or negligence.
Addressing your questions or concerns.
Preparing your investor fraud complaint.
Filing your claim in a Financial Industry Regulatory Authority (FINRA)
Representing you at the arbitration hearing, where we will fight for your financial recovery.
Our savvy investment fraud attorneys in San Diego have represented investors for 30 years. SSEK Law Firm has recovered millions of dollars on our clients' behalf, including from the largest brokerage firms on Wall Street.
A Broker Fraud Complaint is not a Claim to Pursue Without Seasoned Legal Help
Although California's Broker-Dealer and Investment Adviser Division (BDIA) is there to regulate the securities industry, broker fraud and negligence happen. Granted, the state's Enforcement Division (ENF) is there to file civil actions against offenders. However, your best chance of obtaining and maximizing your recovery is to hire a seasoned San Diego securities attorney focused on protecting your interests.
SSEK Law Firm has secured settlements for investors in securities claims, including misrepresentations and omissions, churning, fraud, negligence, failure to supervise, and much more. Over 90% of our clients have recovered all or part of their investment losses.
Representing Retirees, Seniors, and Veterans Throughout San Diego County
San Diego is home to a robust retirement community, but at least 240,000 of these residents are US veterans. With several Marine Corps and Navy Bases headquartered in San Diego County, it has the largest concentration of military personnel in the country.
Unfortunately, stockbrokers and investment advisors will take advantage of a retiree's or veteran's savings by making unsuitable investment recommendations or overconcentrating their portfolios in high-risk investments to earn more commissions.
Our San Diego elder financial abuse lawyers and our retirement losses attorneys are here to help older investors and military veterans recoup such losses.
A Trusted California Securities Law Firm
SSEK Law Firm represents investors throughout Southern California. In San Diego County, we work with investors not just in the city of San Diego but also in the surrounding areas, including:
Carlsbad
Escondido
Encinitas
Oceanside
Vista
Julian
San Marcos
Solana Beach
Del Mar
Camp Pendleton North
Call our San Diego office at (619) 550-4847 to schedule your free, no-obligation case consultation, or contact us via the form below: