Tampa Office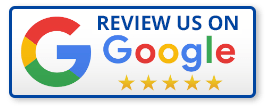 Office Hours: 8 AM to 6 PM (Eastern Daylight Time / GMT-4)
Experienced Florida Securities Law Firm Fighting for Investors in FINRA Arbitration
In Tampa Bay and throughout Florida, Shepherd Smith Edwards, and Kantas (SSEK Law Firm) represent investors who've suffered financial losses because a broker-dealer or one of its registered representatives was negligent, engaged in misconduct, or committed stockbroker fraud.
For 30 years, we've helped retail investors, retirees, older investors, institutional investors, and high net worth individual investors to recover damages. Call our investment fraud attorneys in Florida at (813) 560-2992 to schedule your free case evaluation.
What Should You Do If You Suspect You've Been The Victim of Broker Fraud or Negligence?
The Florida Office of Financial Regulation is the state's regulator regarding the securities industry. The Florida Securities Investor Protection Act (FSIPA) Act, also known as Florida's Blue Sky Laws, are the state's securities laws.
In Florida, there are two ways in which a person can be found to have violated state securities statutes and may be subject to civil liability: 1) by selling unregistered securities or 2) committing securities fraud. However, as an investor, it can be hard to know whether you have become the victim of either.
While the state's securities regulator frequently will go after those suspected or accused of broker fraud, your best bet is to contact our savvy securities lawyers in Florida. We can determine whether you have grounds for a broker fraud lawsuit, and we will explore your legal options with you. At SSEK Law Firm, we have represented thousands of investors and recovered many millions of dollars on their behalf over losses caused by:
Misappropriation
Negligence
Unregistered securities sales
Other registration violations
Overconcentration
Unauthorized trading
Breach of fiduciary duty
Different kinds of investment schemes: Ponzi scams, elder financial abuse, structured products fraud, private placement fraud, and REIT fraud.
If you are entitled to damages, and should we decide to work together, our knowledgeable securities lawyers and FINRA attorneys in Florida will prepare and submit your complaint to the Financial Industry Regulatory Authority for arbitration. When the time comes for your case to go to a hearing, we will be there with you, fighting for your financial recovery while protecting your legal rights.
This is not the type of case you want to pursue independently or without the right investment fraud attorneys in Florida having your back.
Even if the US Securities and Exchange Commission (SEC) was to get involved and file its own lawsuit against the broker who defrauded you, your best chance of obtaining the maximum financial recovery possible is to have experienced legal representation advocating for you.
Securities Lawyers Representing Investors Throughout Florida for 30 Years
SSEK Law Firm has filed securities fraud lawsuits against the largest financial firms on Wall Street on behalf of investors and won. We can boast a more than 90% success rate for our clients' financial recovery through FINRA arbitration, mediation, and litigation.
In addition to Tampa Bay, we represent clients throughout Florida, including St Petersburg, Miami, Orlando, Ft. Lauderdale, Jacksonville, Port St. Lucie, Cape Coral, and the surrounding areas. We work on a contingency basis. This means that we are only paid for our services if we obtain the securities fraud compensation you are owed. Call our Tampa securities law office at (813) 560-2992 or fill out the contact form below: