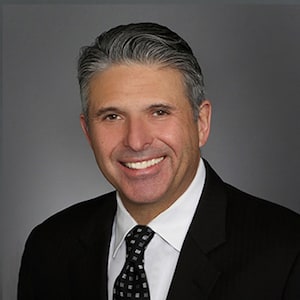 Kirk G. Smith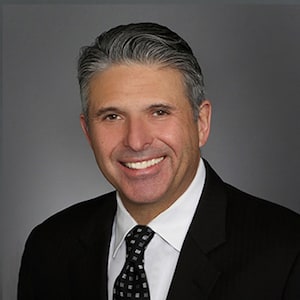 Kirk G. Smith is a senior partner at Shepherd, Smith, Edwards & Kantas, LLP, a nationally recognized plaintiffs securities litigation law firm. Mr. Smith's practice is focused exclusively on representing individual and institutional investors against financial institutions such as brokerage firms, banks, and trust companies. Mr. Smith handles cases across the U.S., typically involving issues such as retirement losses, broker and financial advisor misconduct, brokerage firm misconduct, fraud, and financial product failures,
Prior to becoming an attorney, Mr. Smith worked within the financial services industry as an investment advisor for a large brokerage firm as well as a boutique Wall Street firm, gaining invaluable knowledge of the investment processes, strategies, and marketing practices from both ends of the spectrum of firms in this industry. His diverse brokerage background, coupled with over 20 years of legal experience representing investors, enables Mr. Smith to deliver successful outcomes for his clients.
Mr. Smith is dedicated to providing personalized counsel and unrelenting advocacy for his clients, working to hold financial institutions accountable for their negligence and misconduct. He believes investors deserve to understand their rights and options when they suspect their lost savings and diminished retirement resources are the result of mismanagement by the brokers, investment advisors, and advisory firms that were trusted. Unflinching and undaunted in the face of financial institutions of any size or reputation, Mr. Smith works tirelessly to help his clients successfully navigate the legal process and recover their investment losses.
Since 1999, Mr. Smith has been involved in over 1,000 Financial Industry Regulatory Authority (FINRA) proceedings, from the assessment and filing stages, to the ultimate resolution either through settlement or verdict. This would include FINRA's predecessors, the National Association of Securities Dealers (FINRA) and the New York Stock Exchange (NYSE) and their respective Dispute Resolution forums. Mr. Smith has also participated in hearings through the American Arbitrations Association (AAA) and the National Futures Association (NFA), as well as State, Federal and Appellate Courts. Mr. Smith has extensive experience representing international investors, specifically clients from Latin America. He has won verdicts from the eight figure range to smaller investors.
"As a former stockbroker myself, I have seen instances of the dark side of the financial industry. I have made it my life's mission to right the wrongs committed against investors by unscrupulous advisors and firms."
Mr. Smith is an active and respected member of the securities law community focused on plaintiffs and investor protection. He is frequently invited to speak to various professional organizations and investor groups about securities fraud and securities arbitration. He is a published author of numerous articles concerning securities law issues and has often been interviewed by national news and media outlets concerning investor issues and troublesome financial products. Mr. Smith has been a member of the Public Investors Arbitration Bar Association (PIABA), an organization focused on protecting investors' rights, for over 20 years.
Topics addressed as a speaker include, but are not limited to:
General Unsuitability in Client Portfolios
Discovery in FINRA Arbitrations
Oil and Gas Master Limited Partnerships
Financial Product liability
Outside of the courtroom, Kirk is a Cross-Fit enthusiast and enjoys spending time with his wife and two kids. He and his wife are involved in Paws for Heroes, an organization that connects veterans to rescued shelter dogs, providing emotional support.
Awards
Super Lawyer Rising Star – 2008 - 2009
Education
J.D., South Texas College of Law – Houston
B.A., Loyola University – New Orleans
Bar Admissions State of Texas
U.S. District Court for the Southern District of Texas
5th Circuit Court of Appeals