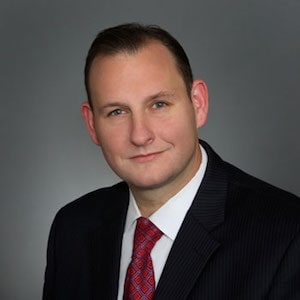 Samuel B. Edwards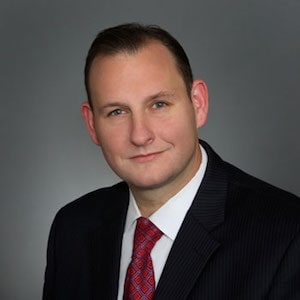 Past President of PIABA
As a managing partner of one of the top securities litigation law firms in the U.S. that is dedicated to representing individuals and institutions across the United States in investment and financial disputes, Sam Edwards is focused on helping his clients recover maximum compensation for their losses. He has helped a multitude of clients whose trust and financial security has been shattered by the misconduct and faulty products of their trusted advisors. Mr. Edwards has represented a wide range of clients over the past 15 years, from retirees to community banks and credit unions to states and municipalities, earning a reputation within the securities law community as a tenacious, effective litigator with a long track record of favorable resolutions.
As a fierce advocate for the protection of investor rights, Mr. Edwards is the Past President as well as a member of the Board of Directors for the Public Investors Arbitration Association (PIABA), an organization focused on promoting the interests of investors and protecting investors from abuses. Previously, he was the Editor-in-Chief of the PIABA Bar Journal and continues to be a regular contributing author. Mr. Edwards is frequently interviewed and quoted in press articles about securities-related matters by national news agencies and media outlets. In addition, he is a regular speaker on investment disputes and securities law topics, helping to educate attorneys and other professionals on these issues to best assist wronged investors.
When brokers, brokerage firms, financial institutions, trust companies, and other associated entities defraud retirees, credit unions, municipalities and other investors, it often costs people their financial security, as well as their futures. Effective representation is key in ensuring just outcomes are achieved. Mr. Edwards' experience includes representing clients in arbitration through private actions, the Financial Industry Regulatory Authority (FINRA), the American Arbitration Association (AAA), the Intercontinental Exchange Inc., as well as state and federal courts across the country. Standing by his clients through each phase of the process, it is Mr. Edwards' goal to hold investment firms accountable when fraud or other such wrongdoing occurs.
Born and raised in Dallas, TX, Sam delights in the opportunity to eat texmex food every chance he gets. Sam adores his wife and three kids, with whom he spends most of his free time with.
Awards
Super Lawyer Rising Star – 2008 – 2011, 2013 - 2014
Super Lawyer – 2013 – 2021
Thomas B. Chetwood S.J. Prize – Georgetown University Law Center
Education
LL.M., with Distinction, Georgetown University Law Center
Masters in Securities Law and Financial Regulation and Financial Regulation, with Distinction
J.D., with honors, University of Houston Law Center
B.A., University of Texas – Austin
Bar Admissions State of Texas
State of California
State of Michigan
U.S. District Court for the Southern District of Texas
U.S. District Court for the Northern District of Texas
5th Circuit Court of Appeals
U.S. District Court for the Central District of California