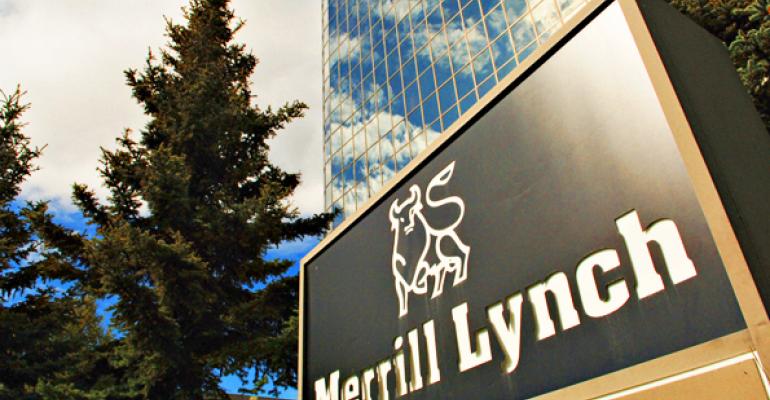 Merrill Lynch to Pay $300K to Settle Inadequate Supervision Allegations
The Financial Industry Regulatory Authority (FINRA) is ordering Merrill Lynch to pay $300K after finding that it did not properly supervise former broker Eva Weinberg, who went to prison for defrauding former NFL football player Dwight Freeney. Merrill, which is now a wholly-owned Bank of America (BAC) subsidiary, consented to the fine and censure imposed for not properly investigating and overseeing Weinberg even after the firm had internally flagged three of her emails and a $1.7M default judgment had been rendered against her in a civil case. (It should be noted that this case is not listed on her BrokerCheck record but was reported by InvestmentNews.)
What Weinberg's BrokerCheck record does state is that she began working in the industry in 1988, but then in 2004 she took several years away to work at a real estate company owned by a man named Michael Stern, who is also now in prison for defrauding Freeney. Even before Freeney, however, Stern already had a criminal record.
FINRA said that when Weinberg applied to Merrill for employment in 2009, she did not mention the years she had spent working for Stern. The broker-dealer went on to hire her in their Miami office where she worked with professional athletes, including Freeney. She is the one who introduced the former NFL player to Stern.
Weinberg and Stern then took control of Freeney's financial accounts. After Weinberg stopped working at Merrill, she and Stern went on to misappropriate millions of dollars from Freeney. The former NFL player sued both Bank of America and Merrill Lynch over the broker fraud. He later settled for $13M.
Weinberg's BrokerCheck record also notes that previous to working for Merrill and Stern, she was a registered broker with Morgan Stanley (MS), Prudential Securities Inc., and Lehman Brothers Inc.
Inadequate Supervision
Brokerage firms can be held accountable in civil court if inadequate supervision of a broker, including disregard of any warning signs, have made it possible for the financial representative to defraud a firm client. An investor who is the victim of fraud enabled by improper supervision may have grounds to pursue an investor fraud claim against both the negligent rep. and the firm. This is where Shepherd Smith Edwards and Kantas, LLP (SSEK Law Firm) can step in. Our broker-dealer fraud lawyers represent retail investors, high net worth individual investors, and institutional investors nationwide.
Investor Fraud Targeting Professional Athletes
Pro athletes and former professional athletes are often high net worth individuals with plenty of money to spend and invest. Unfortunately, they have become a favorite target of fraudsters in part because many of them are young and inexperienced when they start to bring in millions of dollars from playing their sport. If you are a professional athlete who suspects your losses may be due to broker fraud, you want to work with an investor lawyer that knows how to successfully pursue high net worth investor fraud claims. Hiring an experience brokerage firm misconduct law firm is known to increase your chances for maximizing your chances of financial recovery. Contact SSEK Law Firm today.
DISCLAIMER:
The information contained in this Website is provided for informational purposes only, and should not be construed as legal advice on any subject matter. No recipients of content from this site, clients or otherwise, should act or refrain from acting on the basis of any content included in the site without seeking the appropriate legal or other professional advice on the particular facts and circumstances at issue from an attorney licensed in the recipient's state. The content of this Website contains general information and may not reflect current legal developments, verdicts or settlements. The Firm expressly disclaims all liability in respect to actions taken or not taken based on any or all the contents of this Website. Read More.